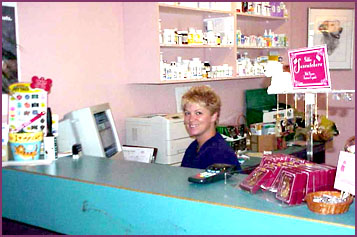 Although we do not stock as many pet supplies as a pet store may, all of our products carry a 100% guarantee if you are not satisfied with them, within a reasonable amount of time. Our staff is fully knowledgeable in discussing the benefits and use of the various items. We can order in many pet supplies if you let us know what you need. We also carry gifts for pet owners and their children.
Pet Food, Supplements and Treats
We offer a wide variety of prescription diets for all life stages and disease conditions. We carry Medical/Royal Canin and Hills Prescription Diets. We also provide special supplements for general wellness and for acute and chronic disease conditions. All of our products are 100% guaranteed. If you or your pet is not satisfied with the diet or treat, do bring it back for a full refund.
Is your pet overweight but you would still like to give him or her a treat without feeling guilty? We have special calorie-reduced treats that you can give to your pet without worry. We also carry treats that help prevent gum disease.
Veterinary consultation is required for our prescription diet foods and our supplements. Call us to schedule an appointment to discuss your pet's nutritional needs.
Pet Accessories
We do stock halters, dog harnesses, grooming supplies, cat litter, catnip products and various toys. All of our products are safe and of benefit for your pet. Bring in your dog to be fitted with the halter, harness, or bandana and our staff can show you how to put it on. We can also special order many types of accessories including crates of various kinds and sizes. Let us know what you need and we will see if we can find it for you.